Made to provide protection in serious tactical situations!
Designed to stop 7.62, and .308 caliber rounds
Ceramic plates on front and back of vest
Limited quantities



KWA's Professional Training Pistol series
is designed to provide
enough realism for
law enforcement and
military training purposes

Blowback action provides a more
realistic feel when firing the gun

Spare magazines now available


A staff favourite, the colt python revolver
imitates the look and feel of a real
revolver with a heavyweight metal construction
and 6 reloadable brass bullet shells.

This CO2 powered revolver features
a maximum range of 50 meters!

A BAXS shooting system allows this
beautiful gun to shoot with increased velocity
and accuracy at 420 to 450 FPS.




Firing .177 caliber steel BB's with realistic
blowback recoil action this air pistol
is the perfect addition to any collection.

This pistol is built sturdy with a full metal body,
textured hand grips for comfort,
and fixed front and rear gun sights.

This gun has amazing velocity and accuracy!
It can reach ranges of up to 55 meters!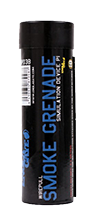 If a smoke shield is what you're after,
we've got you covered with these blue or
orange smoke grenades!

Easy and quick to use makes these
perfect for a fast paced airsoft game!

Simply uncap the grenade and pull the
wire ring for up to 120 seconds of smoke time.




Fires 780-850 airsoft BBs per minute
Semi and full automatic firing modes
Full metal construction
Steel gears and metal gearbox
One piece metal outer barrel
3 position adjustable stock


Nearly immune to parallax distortion

Batteries included

10 brightness settings and two

colour settings (red and green)

One of the most popular sights in the world


Sporting a 4 inch barrel
and a velocity of 394 fps
this slick looking wesson
will tickle your trigger finger.

Styled after the Canadian Forces C7 rifle
4X magnification gun sight included
Velocity 366 feet per second
Semi and fully automatic mode switch
450 Round high capacity magazine
Large fixed stock


Styled after the U.S. Armys M16
11 inch high-performance barrel
M16 style front gun barrel shroud
6 Setting removable gun stock
Over 150 foot range

Rugged steel gears,
metal gearbox and body
Authentic wood effects
450 Airsoft BB capacity drum magazine
The Tommy gun or Chicago Typewriter
is one of the most infamous guns
of the 20th century.
It is well known for being
the weapon of choice by
prohibition era gangsters.


| | |
| --- | --- |
| Follow us: | |
Tactical strategies require that you have the best in tactical equipment.
Whether you are in training or maintaining your skillset,
you deserve the best tactical gear to acheive your personal best.


Visit
Tactical Adventures
at
1712 Dundas Street

,

London

,

Ontario

,

Canada

,

N5W 3C9

.